Dell Children's Celebrated Panda Cares Day!
On August 8, 2021, Dell Children's Medical Center celebrated Panda Cares Day!
Following the establishment of its inaugural Panda Cares Day™ in 2019, Panda Cares®, the philanthropic arm of Panda Express®, commemorates its anniversary on August 8 every year with a celebration of giving back. Since 2007, Panda Express has raised funds for local children's hospitals across the country through its partnership with Children's Miracle Network Hospitals, including Dell Children's.
By asking every guest to round-up at the register, placing donation boxes in-store, engaging in the associate (employee) giving campaign, and fundraising with corporate partners through their annual golf tournament, Panda is one of the highest-giving corporate partners CMN Hospitals has. In 2020, even with ongoing impacts to the restaurant industry, Panda Express guests and associates raised more than $22M for CMN Hospitals, helping the organization change kids' health and change the future.
On Panda Cares Day, Dell Children's CMN Champion, Owen Coulter, and his family visited three of our outstanding Panda Express locations at Austin – Slaughter Lane, Round Rock – Palm Valley and in Hutto, TX. Check out these awesome photos from Owen's visits!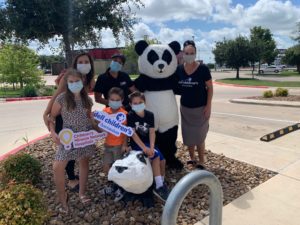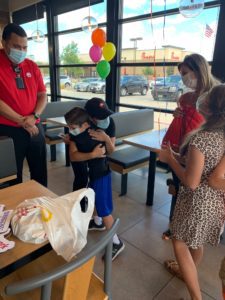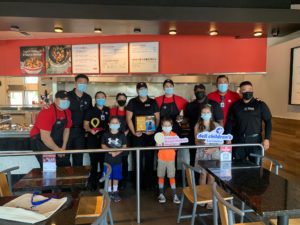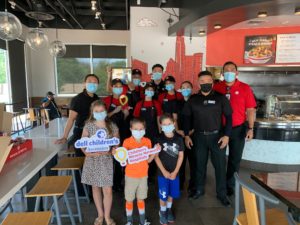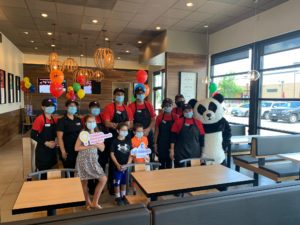 Thank you, Panda Express, for supporting kids like Owen!